The current environment is increasing demands for varied resources and posing many challenges for successful supply chain management. Being able to access accurate data for resource utilisation billing, freight bill accuracy, invoice match with accrue demands, AP automation, demand analytics planning, procurement analytics and more, is critical for any industry. (can add from transportaion to manufacturing and healthcare).

Tools and technology exist to enable customers to solve for these challenges. Choosing the right tool or technology and successfully implementing them accelerate customers time to value and ultimately give them the ability to improve customer success.

Watch as Kanerika shares solutions to help solve for the various Supply use cases.
Transcript:
Bhupendra: Welcome to Kanerika Inc. Hope you're having a good day today. Incorta's zero gravity event has already shaped up to an excellent platform , and the networking opportunity will indeed be outstanding. Looking forward to connecting with you all, Kanerika Inc, especially its supply chain data integration analytic company has delivered its services to many customers. We had an approved statement of work of a quite big amount to deliver a custom BI solution using latest insights technology for three travel booking systems over 18 months. However, after learning about Incorta subsequently, Kanerika team went back to Sealink and suggested implement Incorta instead.
And today, three years into its Sealink is using Incorta for more than five different systems and supports many, many BI use cases, a right solution and a subsequent successful implementation in one quarter over the originally planned 18 months. Let Chris Benson, the CTO at sea link to proclaim that choosing Kanerika as the partner to build a solution has been the best decision and their expertise in Incorta has helped build a solution that proved to be a great value, and by the way that was Incorta's first international implementation. This is one of the many success story of Kanerika's journey in last seven years, where we are proud of carving a niche for ourselves by proposing solutions that are aligned to the business. Choosing the right technology, deploy the right team for success and overall become a specialist vendor in data integration, analytic and automation services.
Being a gold partner for Microsoft, Kanerika has done many successful implementation of data integration governance, analytics, automation, and BI implementations. Leading supply chain, logistics, transportation, manufacturing and healthcare customers have used our services and vouch for our partnerships. Hi, my name is Bhupendra Chopra, founder and CEO of Kanerika Inc, a global consulting company with more than 200 consultants globally, with an expertise on data integration, analytics and automation. In the past, I worked with companies like Oracle and Informatica and have a deep understanding of data in general supply chain in Oracle apps and fusion and data governance and application integration associated place.
We have so many customers having Oracle ERP, Oracle Fusion, MS Dynamics, custom enterprise application for supply chain area like resource utilization and billing, freight Bill accuracy, invoice match with accrued items, APR automation, demand analytics and planning, procurement analytics. Kanerika can be your IT consulting partner for business intelligence implementation using Incorta for faster ROI. Create cloud data warehouses in redshift or snowflake, and use Power BI or tableau for insights. Use RPA to automate business processes for operational efficiency, like what we've done for AP automation to automate the PDF based workflows. A big insurance customer from North America is benefiting from custom built data integration solution to save more than $20 million annually.
Kanerika offer services across data integration, analytics and automation to choose the right technology stack, migrator developed solutions with cloud and latest technologies are implement solutions like Incorta and Power BI. Cloud data migration or manage your analytical service build and are implemented integration platform for you. Kanerika's global presence can help you leverage the cost efficiency as we are located in North America, India and Singapore. If your enterprise is looking for supply chain expertise to integrate, analyze, automate, do reach out to us at contact@kanerika.com or visit
www.kanerika.com. Again, my name is Bhupendra Chopra, founder and CEO of Kanerika. Feel free to reach out to me at contact@kanerika.com or visit us at www.kanerika.com. Looking forward to connecting with y'all.

Speaker: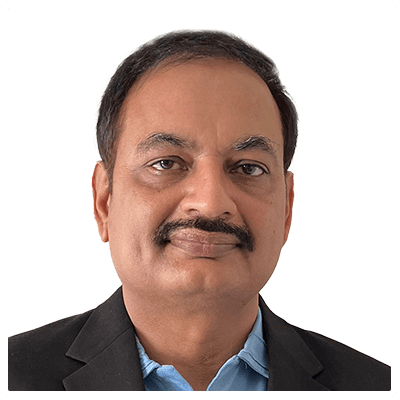 Bhupendra Chopra
CEO & Founder