With this new offer, customers can quickly see the value this packaged solution brings without complex overhead. Azure and Incorta provide qualified customers a free business use case consultation, a technical deep dive session, software subscriptions, and hands-on technical expertise.
The combination of Azure Synapse Analytics and Incorta enables leaders to connect directly to their Oracle E-Business Suite data. In fact, customers that use Azure Synapse and Incorta for finance analytics experience a 10x faster time to production. This accelerated path results in organizations having an analytics-ready solution for accounts receivable, accounts payable, general ledger, and more in a matter of weeks.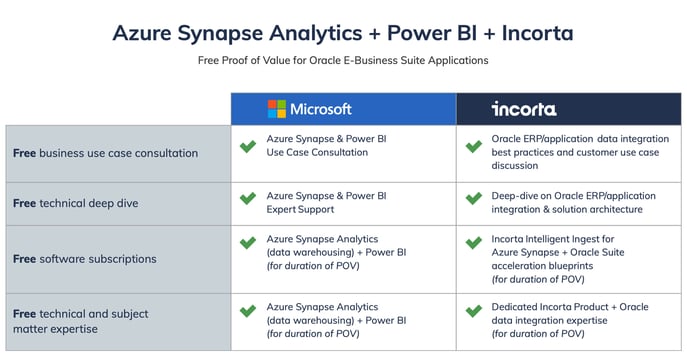 Fill out the form to start your free proof-of-value offer with Incorta and Microsoft Azure today.