Incorta: the open data delivery platform
Workday Rising 2023 | September 26 - 29 | Kiosk #141
Significantly improve the speed and accuracy of your forecasts by gaining granular-level visibility to the latest data in seconds.
Incorta is a new Workday Adaptive partner. Through the seamless integration of Incorta with Adaptive, you can bridge the data gap with immediate access to detailed data from multiple POS, CRM, GL, inventory and operational systems for analysis. Drill into subledger details to investigate variances and identify drivers of financial impact.

Stop by the Incorta Kiosk #141 or schedule a demo to see how you can:
Increase the accuracy of your P&L models, workforce plans, and scenario analysis with visibility to detailed financial and operational data.

Boost profitability from your Workday forecast by easy access to universal data access down to the transaction level.

Make data available on-demand with self-service dashboards to drill down, across, and filter through transaction-level details.

Leveraged access to massive amounts of data to implement predictive models and increase the accuracy of revenue forecasts.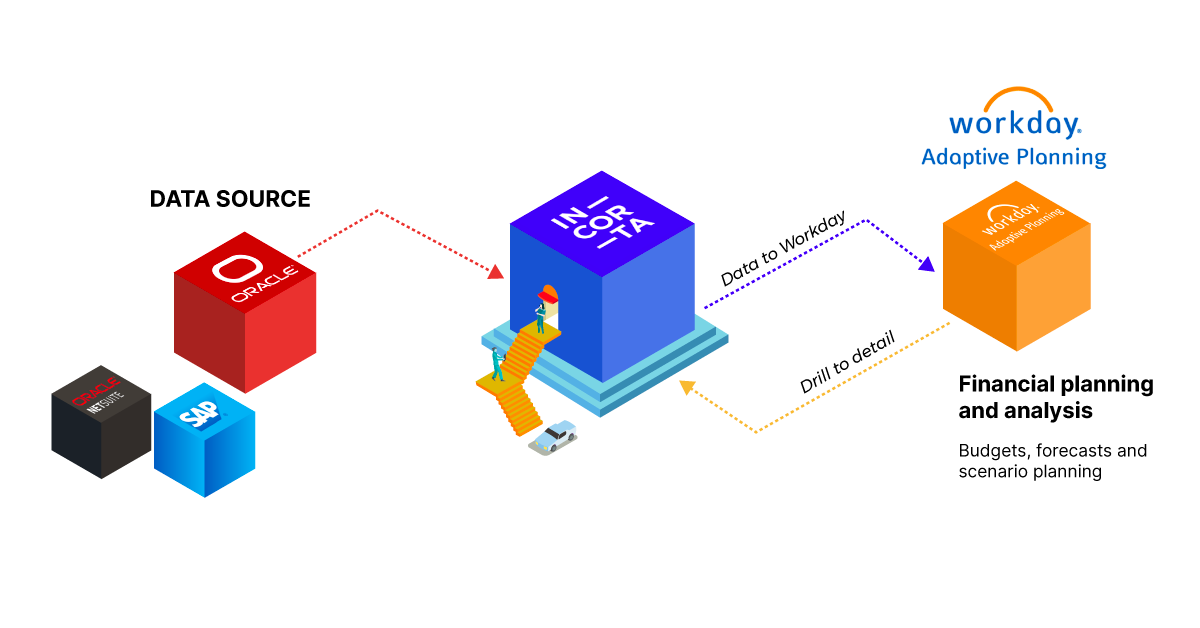 Want more information?
Visit the Incorta Kiosk #141 to learn more, ask questions or see a live demo. Wednesday, Sept 27:


Join us for our Spotlight Theatre sessions:

| | |
| --- | --- |
| Wednesday, September 27 | Thursday, September 28 |
| Theme: Leading Practice | Theme: Leading Practice |
| Topic: High Volume Transaction Details | Topic: High Volume Transaction Details |
| Time: 2:00 pm | Time: 2:30 pm |

Dive into more detail following the conference during a post-conference live demo. Register here.
Not attending the Workday Rising conference? Not a problem. Schedule a live demo here.