In this free, interactive lab, an Incorta instructor will walk you step-by-step through the cloud-based setup of Incorta's Unified Data Analytics Platform (UDAP).

Learn first-hand how Incorta can streamline insights within your business through connecting to your data sources, direct data mapping, data ingestion, and insights.
Throughout this session, you'll learn how to navigate your Incorta cloud instance and use it to:
Overview and leverage schemas in the Incorta environment
Create a dashboard
Share key insights with anyone in your organization
Spots are limited, though - save your seat now.
*You'll need your own Incorta Cloud Free Trial account to follow along with this session — if you don't already have one, sign up here.
Hosted by: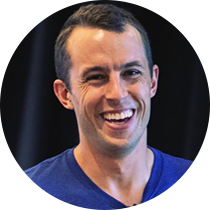 Joe Miller
Sr. Director, Community & Customer Enablement