The only way today's Finance teams can deliver the insightful information and recommendations business leaders need is by quickly analyzing complex financial and operational data in real-time. But this much-needed, sophisticated kind of decision-making is out of reach unless you've built a truly agile data pipeline — and that's exactly what Incorta does best.
In this live, interactive workshop, we show you how Incorta can help you:
Connect quickly and easily to any complex data, like Oracle EBS
Rapidly develop and re-develop data models
Build virtual star schemas
Develop dashboards
Define data sharing and ownership capabilities
Spots are limited, though - save your seat now.
*You'll need your own Incorta Cloud Free Trial account to follow along with this session — if you don't already have one, sign up here.
Hosted by: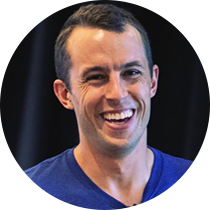 Joe Miller
Sr. Director, Community & Customer Enablement