Most finance departments can't effectively measure business performance, make timely adjustments to plans and forecasts, or expedite their close processes because slow, inflexible data pipelines prevent them from thoroughly analyzing data. But Incorta changes all that.
With our revolutionary new Analytics Data Hub for Finance, Incorta significantly accelerates how quickly Finance teams like yours can access all financial and operational data — no matter how many systems or databases you use. And one of the ways we do it is with Incorta Data Apps.
In this live, interactive workshop, you'll learn the core business and technical benefits the Data Apps give you and see firsthand how to:
Understand the core business and technical value of Incorta Data Apps
Deploy multiple Incorta Data Apps in minutes
Load data from an ERP and business application in its original source structure - no dimensional modeling required!
Customize dashboards to quickly adapt to changing business questions
Spots are limited, though - save your seat now.
*You'll need your own Incorta Cloud Free Trial account to follow along with this session — if you don't already have one, sign up here.
Hosted by: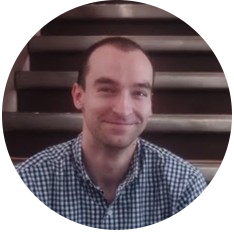 Michael Ross
Cloud Program Manager