The 2021 Wisdom of Crowds® Business Intelligence Market Study by Dresner Advisory Services highlights Incorta as a key vendor in the space. Incorta outperforms the overall sample of 26 software vendors, ranking above average across 78% of the key evaluation metrics, and receives a perfect "recommend" score.
In addition, the research highlights Incorta as an Overall Leader in Customer Experience and Vendor Credibility, with top-five rankings in vendor "Confidence" and "Sales and Service," beating out Amazon, Google, Microsoft, Microstrategy, Qlik and Tableau.
The Incorta Direct Data Platform™ delivers an end-to-end self-service data experience, giving everyone the means to acquire, enrich, analyze and act on their business data with unmatched speed, simplicity and insight.
The Wisdom of the Crowds Study is valued for its in-depth assessment of the ever-evolving BI market and ability to highlight trends, discuss findings, and analyze vendor performance. Download your copy now!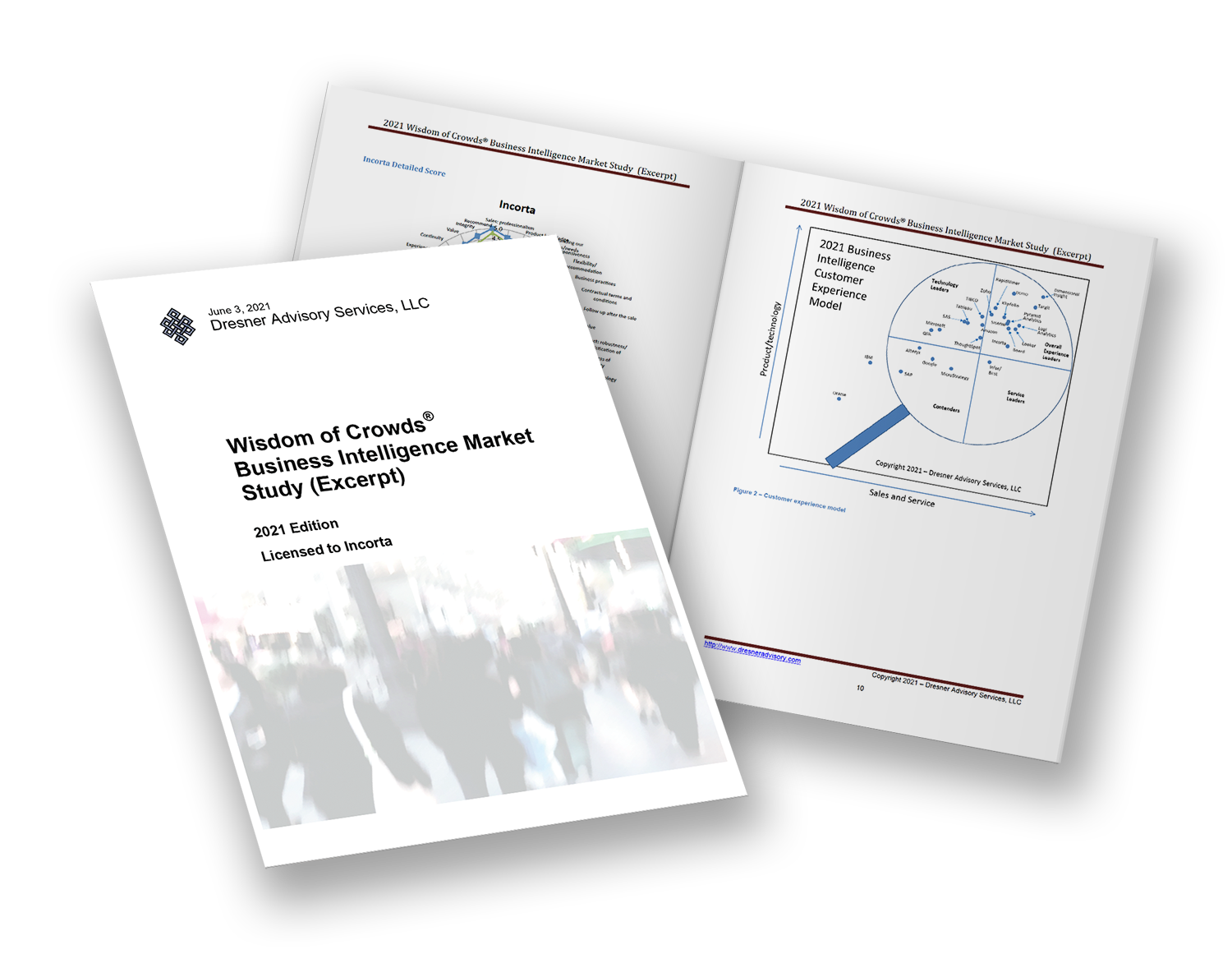 Our customers are breaking barriers
Innovators use Incorta to break lengthy cycles and are redefining real-time self service analytics.